Workplace Violence: Strategic Threat Assessment Group Workshop for Orgs
All organizations are faced with workplace violence threats or incidents. Most organizations, however, do not know how to quickly resolve threatening behavior and reduce the risk of a serious incident from occurring. Not having a trained and at the ready threat resolution capability can be dangerous for employees and visitors, and costly to an organization. Let us help you reduce risk.
SummitET's workplace violence Strategic Threat Assessment Group (STAG) is an organization's solution to identifying and resolving threats before they are acted upon. A STAG is a multi-disciplined team of employees with roles and responsibilities, processes, procedures, tools, and training who come together upon a potential threat to make quick factual determinations and timely recommendations for senior decision-making to obviate threatening behavior. We help build this capability within your organization to properly assess and reduce risk of workplace violence incidents directed against employees or the organization.
Friday, June 4, 2021
1pm – 4pm est
Location: Adobe Connect
This participatory workshop uses interactive engagement, group discussion, and scenario-based activities. Webcam use is preferred for all participants and microphones and reliable internet are required.
Registration Deadline June 5, 2021
Register 4 or more attendees and receive a 10% discount.
Select 4+ Registrants in the eventbrite registration above.
Learn how to implement the STAG concept of operations (composition, roles and responsibilities, process, and methodology)

Practice gathering information and applying an assessment tool

Practice developing recommended courses of action for decision makers

Gain familiarization of behaviors that may act as precursors to workplace violence

Discuss statistics, best practices/lessons learned , and strategies to reduce risk of workplace violence
The STAG is not intended to conduct high-level predictive analysis, but rather to provide sufficient information to support and defend commended courses of action to reduce risk.
Knowledge Checks & Polling
Case Study Exercises
Scenario-Based Interactive Exercises
Who Should
Attend
This course is open to anyone present in the United States at the time of the live event.
Corporate Leadership
Emergency Management
Employee Assistance Personnel
Facilities Management
HR Professionals and Managers
Legal/Compliance
Operations Managers
Security Supervisors and Managers
Victim/Witness Specialists
Our Workplace Violence STAG workshop is led by retired FBI Special Agents with decades of experience in gathering facts, conducting assessments, and providing supported recommended courses of action for risk reduction and senior level decision-making.
Questions?
This workshop is also available on request for organizations or angencies to help build your own Threat Assessment Group.
Contact our team at info@summitet.com or fill out the form and our experts will contact you directly.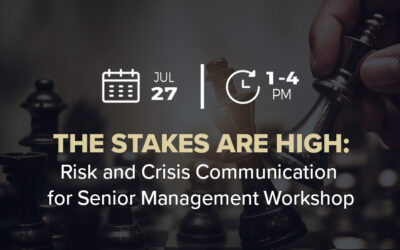 This workshop will equip leadership with tools and strategies for effective risk and crisis communications to address stakeholders and intended audiences.
read more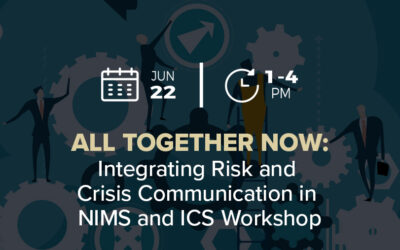 This workshop provides an overview of NIMS and ICS functions and how to integrate risk and crisis communication into NIMS, ICS, and other communication processes.
read more