Strategic Communications
Preparedness Solutions
Our goal is to be the leading provider for customized strategic communications assessment, planning, training, and exercise services. We offer the highest level of customer service and deliver the most comprehensive and customer-specific strategic communication solutions and resources. Our subject-matter experts are current or former real-world practitioners. They are uniquely qualified to revise or offer new approaches to prepare communication strategies for pre-crises, crises, and post-crises for events such as manmade, natural or technical disasters.
SummitET® defines strategic communications as a convergence – or fusion – of the disciplines of risk and crisis communication, internal communications, reputation management, social and digital media, community education and relations and media relations. Strategic communication incorporates the "Who, What, When, Why, and How" into all categories of stakeholder communication, especially during risk and crisis communication events.
Organizations should periodically assess their communications holistically and create an integrated, multidisciplinary approach that furthers their organizational communication goals. In addition, organizations need well-planned strategies for risk and crisis communication, internal communication, digital and social media, community relations and education, and media relations practice. Well-planned communication strategies can minimize missed opportunities while increasing organizations' abilities to reach their communication goals.
Tailored Preparedness Solutions
Course development and delivery on risk and crisis communications, reputation management, internal communication, digital and social media, community relations and education, and media relations.

Immersive activities using the most current technology and social sciences.

Flexible, scalable mock media and social media simulation support.

Onsite full-scale exercises and virtual support for smaller drills and exercises.

Onsite and/or virtual exercise support using comprehensive training tools.

Real-time social media play and injects across native, secure, closed-loop social media exercise environment.

Assessing, planning, training, and exercising strategic communications plans for learning, improving, and efficiencies throughout the organization.

On-call strategic communications practitioners and subject-matter experts to assist organizations with real-world crisis response.

Certified Master Exercise Practitioners to assist in all aspects of planning, exercise conduct and evaluation, and training support.
Real-World Event Consultation
On-Site Support

Virtual Support
Full Spectrum Training and Exercises
Workshops

Conference Presentations

Functional, Table-top, and Full-scale Exercises
Live Workshops
Register yourself, or your organization for a live virtual workshop to improve crisis communication skills.
Strategic Communications Services
Our areas of training include risk and crisis communication, reputation management, digital and social media, internal communications, community education and relations, and media rleations practice.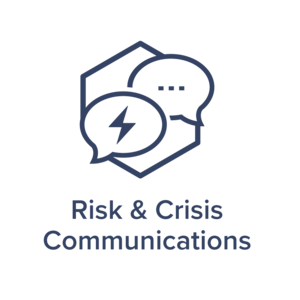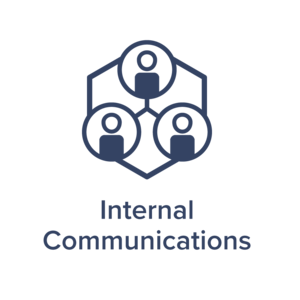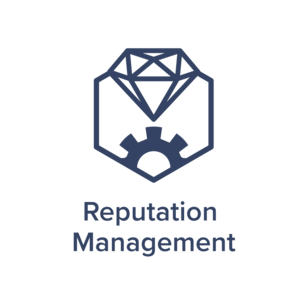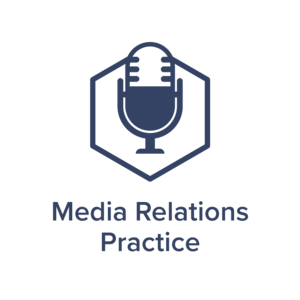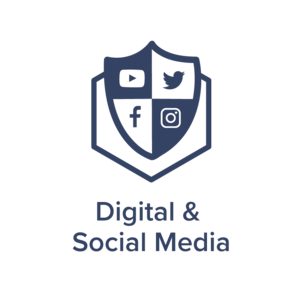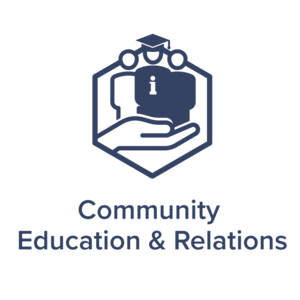 The APSTER Process provides your organization the best opportunity to maximize and execute strategic communications when it matters most.
SummitET's experts focus on a six-step process for strategic communication preparedness:
1. Assesment
2. Planning
3. Solution Development
4. Training
5. Exercises
6. Reassessment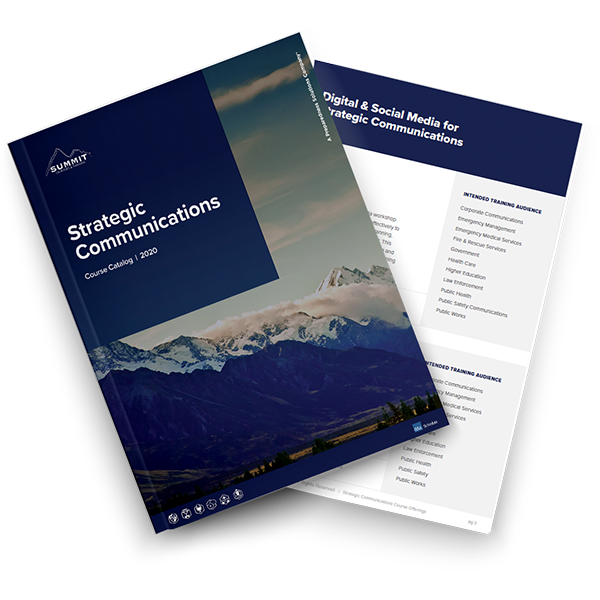 Download the Course Catalog
Choose from our 26 Strategic Communications workshop to find the one that is right for your organization.
Host a Workshop
Our experts designed a cost-sharing program for organizations that do not have funding nor personnel to support a workshop on their own.
Get a Free Consultation
If your business has been affected by COVID-19, our experts will provide a free communications consultation. Let us help you create a plan and develop tailored solutions to effectively communicate to your stakeholders.
Contact Our Experts
Contact our experts to see how to begin preparing your organization to manage and respond to crises.