John Duda
Principal, Exercise and Training Specialist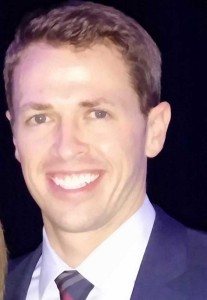 John Duda brings a great deal of experience in human resources, training and exercise planning to Summit Exercises and Training. He is certified in numerous DHS and FEMA coursework as well as a Senior Professional in Human Resources and a Certified Business Continuity Professional. Mr. Duda has also co-authored a research study involving defense based sensor technology.
Professionally, Mr. Duda has served companies in a variety of management and support roles including Associate Relations Specialist for Publix Super Markets, Senior Exercise Planner at the US Department of Energy/NNSA, Director of Operations for Absolute Medical Clinics, and President at Benchmark Business Advisors.
Mr. Duda holds a dual bachelors degree from the University of North Florida in International Business and Management and is completing his masters in Government at Johns Hopkins. Mr. Duda is also involved in the community where he has served as an Executive to United Way, as well as basketball coach and Co-Chair of a student advisory council in multiple public schools.
Todd Cannan
Principal, Exercise and Training Specialist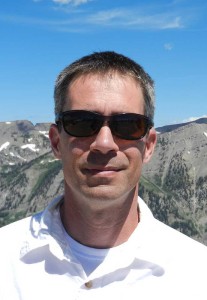 Todd Cannan has over a decade-and-a-half of direct military and contractor experience as an operator, instructor, and exercise planner/facilitator. As a Naval Aviator, he made multiple deployments in support of Operation IRAQI FREEDOM—several of which involved the direct support of U.S. and Coalition special operations forces—and participated in Hurricane Katrina search and rescue operations.
Mr. Cannan also was assigned to the Joint Operations Center at Headquarters, United States Special Operations Command, in Tampa, FL. He has planned and conducted security and emergency management exercises for all levels of government and private industry, both domestically and internationally. He has completed numerous security, emergency management, and leadership courses and holds a Bachelor's degree in Communications from the University of Miami and a Master's degree in Emergency Management from the University of Chicago.
Ron Crane
Exercise and Training Specialist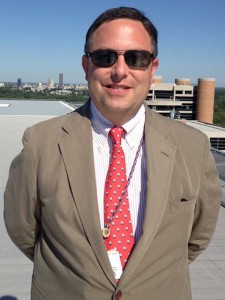 Ron Crane joins Summit Exercises and Training with a wealth of public service and first response experience. He has served as an emergency manager for over ten years in both the healthcare and public sector realms. Mr. Crane has worked with professionals in a variety of sectors including Special Forces military, federal and international law enforcement, homeland and national security.
Mr. Crane is certified in numerous coursework to include DHS, FEMA, DOT, and the US Army. He is a certified firefighter, hazardous materials technician and chemist, communications unit leader and structural collapse technician. He has experience and served on incident management teams and has responded to numerous incidents. He is considered a Subject Matter Expert by the Department of Homeland Security and the Department of Commerce in interoperable communications, particularly in healthcare, as well as serving on expert panels for both the Department of Energy and the Department of Health and Human Services. He also has considerable knowledge in mass fatality management.
Professionally, Mr. Crane has served a wide range of institutions and jurisdictions in administrative and management roles, including overseeing all emergency preparedness and disaster response for a statewide academic and healthcare provider; as well as in a liaison capacity for several jurisdictions, including the US military in different capacities.
Leanne Vreeland
Exercise and Training Specialist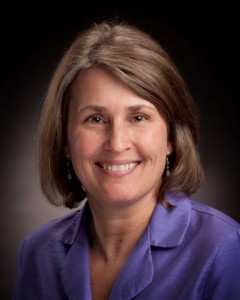 Leanne Vreeland has over thirty years experience as a strategic/operational planner, instructor and emergency manager in the military, public and private sectors. As a career US Marine Corps intelligence officer Ms. Vreeland provided direct support to forward deployed units located in multiple locations worldwide.  Direct support included facilitating in-person training and planning workshops to developing fast-paced, real-time training segments using multiple formats and delivery systems for deployed units.
Since leaving active duty, Ms. Vreeland has worked as an American Red Cross disaster response volunteer, public health emergency preparedness planner, hospital safety, security and communications director and business continuity planner. She has completed numerous safety, security, business continuity, disaster management and leadership courses. The Disaster Recovery Institute International (DRII) has certified her as a Certified Health Care Continuity Professional (CHPCP). She holds a bachelor's degree in Visual Communications Education from Western Washington University in Bellingham, WA.
Mark Strauss
Exercise and Training Specialist
Mark Strauss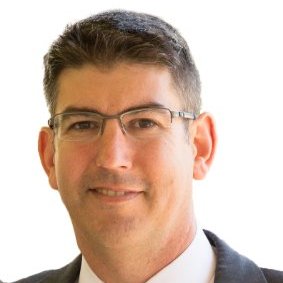 has 30 years of progressive military/Department of Defense (DoD) experience in leadership, managing change, leading people and organizations. He joins the Summit Team as a former senior intelligence analyst/officer with detailed knowledge of the Intelligence and the Law Enforcement Communities. He is a certified Continuity of Operations (COOP) Practitioner with hands-on training and exercise experience. He is an expert at building teams and achieving under deadlines/pressure.
Mark's last assignment was at the J2, Joint Staff, where he was the Deputy, Mission Support and the COOP Chief. He has planned and conducted COOP exercises for the Joint Staff and senior DoD leadership. He has completed numerous security, emergency management, leadership courses, holds a Bachelor's degree in Political Science from Frostburg State University and graduated from US Army Command and General Staff College.